About the Samson-Adler Award
The WCS Samson-Adler Distinguished Service Award was introduced in 2009. Named for Mr. Maurice Samson (Los Angeles) and Mr. Barry Adler (San Francisco) in recognition of their pioneering efforts during the earliest days of the WCS, the award distinguishes an individual for lifetime service to their society, the WCS and the coatings industry in general.
Nominations
Nominations are now open for the 2022/2023 Samson-Adler Awards, and the awards will be presented at the 2023 Western Coatings Show in Las Vegas, Oct 15 – 18, 2023.   This distinguished award is given to an individual from a Western USA or Western Canadian company who has made a significant contribution to the coatings industry over the course of their career.
Questions?  Please contact us at westerncoatings@earthlink.net or (714) 974-4511
Samson Adler Award Winners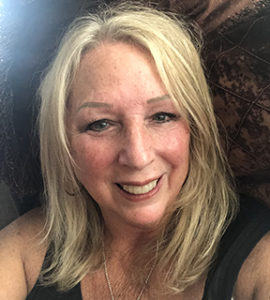 Beverly (Bev) Spears
2021 Winner
Beverly began her career in the Coatings Industry in 1986 as a Purchasing Manager for Preservative Paint in Seattle, WA.  After 8 years of Purchasing she ventured into outside sales with Priestly Oil & Chemical (Now Tarr LLC) and opened the Washington Distribution Center and warehouse in Auburn WA.  Her sales career progressed into positions in Specialty Chemical & Industrial Chemical sales & distribution for various industries with emphasis on Paint & Coatings.  She held positions with Synergistic Performance Corporation, Seggott Inc and eventually invested as a partner with Cordano Chemical Company.  In 2005 Cordano Chemical Company sold to Dorsett & Jackson where she managed the OR, WA, BC & ID territory until she retired in 2020.
Bev is Past President of PNWSCT(1989-1999) and has continued to serve on the board at different capacities and committees supporting the Symposiums.
Bev serves as the SLC for PNWSCT since the inception of this National Committee and has held the Chair position in the past.
Bev served on the WCS Board of directors for 6 years and 3 shows and resigned in 2020.
Bev received the WCS Outstanding Service Award in 2019.
Bev has received several Certificates of Participation from the Federation of Societies over the years including the very first Annual Meeting Program Committee which planned the initial short courses and classes for what is now known as the American Coatings Show.
Bev received the Distinguished Industry Achievement Award from the NPCA 1992 for coordinating paint & sundries distribution for 8 homes and participating in Seattle's Christmas in April program.
Bev volunteered at the PSPCA Annual Charity Dinner Auction for 10+ years and the group raised over 150,000.00 for a variety of worthy causes.  Bev was Head Chef for the ever popular  "Assole dinner for 12" that sold for top dollar at the event.   Currently the group holds an Annual Paint & Coatings Toy drive & Christmas luncheon for Charitable organizations.
Bev currently volunteers for The City of Renton, serves on the Maplewood Water Co-op and holds the position as President for the private community Water District.
Bev resides at her home on the Cedar River with her partner Greg of 24 years.   Between them they have 5 children and lost Bev's son Daniel to a heart condition in 2010.   They have eight very active grandchildren and one great Grandson that they follow from golf courses, baseball and La Cross fields, and Ice rinks throughout the US.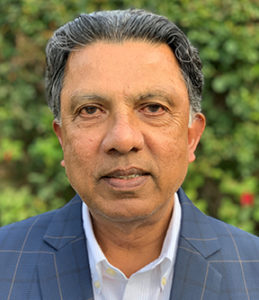 Dr. Ray Fernando
2020 Winner
Dr. Ray Fernando has been a professor and Arthur C. Edwards Endowed Chair and the Director of the Kenneth N Edwards Western Coatings Technology Center at California Polytechnic State University, San Luis Obispo, CA, since 2002.  Previously Dr. Fernando was a Lead Research Chemist at Air Products and Chemicals, Inc., Principal Scientist at Armstrong World Industries Inc. USA, and Research Officer at Rubber Technology Division of Ceylon Institute of Scientific and Industrial Research, Colombo, Sri Lanka.
Dr. Fernando received his Ph.D.at North Dakota State University, Fargo, ND in the Polymers and Coatings department. He obtained his B.S. degree in Chemistry from the University of Sri Jayewardenepura in Sri Lanka.
Since his days as a Ph.D. candidate, Ray's focus has been on understanding the rheology of paints and coatings. More specifically, Ray's work has largely been devoted to understanding the structure and properties of the individual components of a Coating's formulation, including resins, additives like surfactants, and rheology modifiers, and relating them to the application and performance properties of the final product. In a sense, Ray's work bridged the gap between the synthetic polymer chemist, and the process/application engineer, illuminating why a formulation worked the way it did, and the key raw material characteristics and specifications necessary to obtain satisfactory and reproducible results.  Much of Dr. Fernando's work has focused on the industrially important associative thickeners, which are used extensively in latex-based waterborne coatings.  He also made significant progress in understanding the dispersing of nanoparticle rheology modifiers in formulations.  Dr. Fernando is credited with over 30 peer reviewed publications, 4 patents, and numerous other publications and presentations.
Prof. Fernando's record of service to the industry is outstanding by any measure. Much of that work has been with American Coatings Association (ACA -formerly the FSCT). In April 2018 his scientific and service contributions was recognized by Joseph J. Mattiello Lecture Award.  Previously his volunteer contributions to the industry and ACA/FSCT, in particular, were so extensive that in 2004 he received the FSCT Service Award, and in 2005 the FSCT President's Award for Distinguished Service to Professionals in the Coatings Field. He has also served as an editor for ACA's Journal of Coatings Technology and Research (where he is also a member of the Editorial Review Board), as well as Progress in Organic Coatings and other journals in the field. With the American Chemical Society, he has organized a symposium on nanomaterial applications in coatings, and edited proceedings for an ACS Symposium Series book that followed the symposium.  In 2019 ACS Polymeric Materials: Science & Engineering Division credited Ray with the Ray W Tess Award in Coatings.
Since joining Cal Poly, San Luis Obispo, Dr. Fernando has mentored and advised over 100 polymers and coatings masters and bachelors graduates; most of these graduates are employed in the coating and related industries.  Ray organizes and runs Cal Poly's popular summer and winter coating short courses offered to industry professionals.  In addition, he has served as the organizer and an instructor for short courses offered by ACA and PNWSCT.  During his time at Cal Poly, Ray has visited all Western Coatings Societies, twice participating in the multi-society speaker tour.  Dr. Fernando has been to every WCS event since 2003 as a speaker and presenter of the Cal Poly booth at the show.   He has organized and facilitated the participation of many Cal Poly students in WCS, introducing them to the coatings industry and its professionals.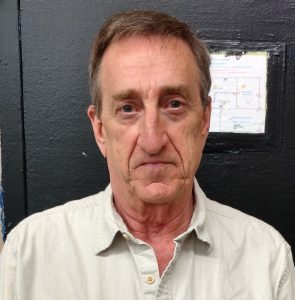 Kevin O'Leary
2019 Winner
Kevin began his career in the Paint and Coatings Industry in the Seattle/Tacoma area. He began at Todd Chemical/Enterprizes in 1976 after serving 4 years in the US Air Force. He worked there until 1982. He moved to Portland in 1982 to work for John Daller II at McCloskey Varnish Company. He worked there until 1990 after it was sold to McWhorter. In 1991 he went to work for Miller Paint Company. He followed John Daller II as Technical Director for Miller Paint in 2008.
Kevin became an active member of the PNWSCT in 1982. He spent 8 years on the Board, two of which as President. He was a committee member of several of PNWSCT Symposiums. He chaired the 2010 Show in Portland.  He taught a Paint Basics Course at 2 of those Symposiums.
Kevin is a past Technical Chairman of the Guild CPO and Color Guild.
Kevin has put together many industry Golf tournaments over the years. He has chaired the Annual Portland Charity Classic for Make-A-Wish for the past 25 years. That golf tournament has helped raise over 105K for that Charity.
Kevin's hobbies include Golf and his house, which has been in the remodel state since 1995. He has 3 children and 5 Grandchildren. Kevin hopes to retire within 2 years. He hopes to continue to support the Industry and Charities.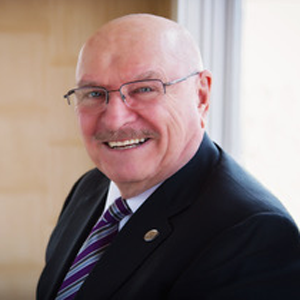 James F. Calkin retired Vice President at the HORN Company first became an ACA Member in 1966 and spent 50 years as a member. During that time he served on both ACA's Industry Suppliers Committee and the Architectural Coatings Committee for 25 years.
Raised in New York City, he graduated in 1962 with a bachelor's degree in Economics and History from Columbia University. Calkin served as an infantry officer in the U.S. Marine Corps which included a tour in Vietnam. In 1966 he joined The Sherwin-Williams Company's Container division. In 1967 he went to work for the Titanium Pigment Division of NL Industries until 1973. Calkin then joined Borden Chemical and stayed until 1977, followed by five years at Reichhold Chemical. In 1983 he joined E.T. Horn-as HORN was formally known-where he remained until retiring in March 2017.
Calkin has be a stalwart supporter of the coatings industries a member of the Los Angeles Society for Coatings Technology (LASCT) for 50 years, during which he served on the society's Board of Directors from 1987 to 1993; and president from 1990 to 1991. For his dedication to the coating industry he earned an Honorary Membership from the society in 2017. He also helped establish the coatings program at California Polytechnic State University, San Luis Obispo, and serves as a member of its Industrial Advisory Committee.
Calkin was presented with the Industry Statesman Award by the American Coatings Association in April 2018.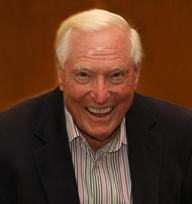 Joseph King was Born, July 19, 1921, in Kalkaska, Michigan. He was an active employee of Pacific Coast Chemicals for 25+ years until he retired in 2015 from his Salesman position at 94 years old. He currently resides in Southern California.
He has contributed almost 70 years to the paint and coatings industry and is still active in giving his knowledge and leadership to our industry. Joe has a very long history as a teacher and a mentor to many that know him.
Some of Joe's accomplishments are: National Sales Manager and Sr. VP at Mc Closky Corporation; General Manager of Bauer Coatings and Chemical Division of Whittaker Corporation; Sales Manager and Technical Director at Reichhold Chemical Corp; Technical Director at General Paint Corp. Graduated from University of Michigan with a Bachelors and Masters Degree in Chemical Engineering. A Masters Degree in Business Administration from University of Southern California. Served in the US Navy as an Engineering Officer on a Destroyer – World War II Veteran. So let's all show our appreciation for a life-long contributor to our industry!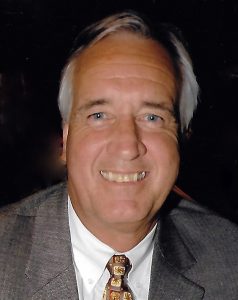 John Berghuis
2016 Winner
John Berghuis was born December 4, 1948 in Oranjestaad, Aruba, Netherlands Antilles, and moved to Canada at the age of five. In the early 1970's, he received a BSc Hons from Laurentian University and an MSc in Public Health from University of Toronto.
After graduation and holding several jobs in Ontario, John moved to BC in 1978 and joined Alchem/Nalco as a chemical salesman. He worked for several companies in the pulp and paper industry. John entered the coatings industry in 1984 when he joined NL Chemical (which later became Kronos Worldwide) in their paper/coatings/plastics division, a position he retained (with some changes) until his retirement on December 31, 2014.
To complement his professional career in the paint industry, John has a long and distinguished volunteering career. The same year he moved to BC, he volunteered as a director on the PNWSCT Board, a position he held for almost 20 years, including turns as President and Symposium Chairman. During that same era, he was President of the BC Paint Manufacturers Association, promoting policies to advance and strengthen our industry. From 1996 to 1998, John stepped up again and presided as PNWSCT President when the incumbent fell ill and resigned. In 2000 – 2001, he was a national director on the Board of the FSCT.  In 2003, he successfully rallied for the PNWSCT to be included on the BOD for the Western Coatings Show. His efforts not only helped shape and build the modern version of the WCS, but helped to revitalize a tired PNWSCT and improve it's financial standing.  He remained on the WCS BOD for 10 years. With endless enthusiasm and tireless dedication, John served the industry for over three decades.
One of John's fondest industry memories is when he co-chaired the paint clean-up campaign in preparation for Vancouver's Expo '86. This was a two-year adventure during which time John wrangled with various suppliers, paint manufacturers, city hall and unions, resulting in the painting of the Burrard St Bridge. He also designed the coatings industry logo that was used during this project. His efforts helped to showcase the city in a positive light during a period when Vancouver was the focus of international attention.
In terms of formal accolades, John was the first recipient of the Raymond J Tremblay Award for service to the Paint industry. He received a Materials Marketing Service Award for his role in a Paint Industry Safety video. He is the 1998 recipient of the James A Lieder Jr Award for service in the Paint industry.
John has a wide variety of other interests encompassing music, art and sports, and has been formally recognized for his achievements in these realms as well.
He married Constance (his "Lovely") in 1980, and they have now been together close to 40 years. They have one daughter, Lena, as well as two grandchildren.
Written August, 2017.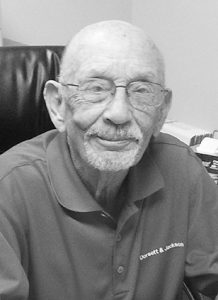 Romer Johnson
2015 Winner
Romer Johnson has been involved in the paint and coatings industry for over 60 years.  Romer was born in Glendale, CA in 1935.  He attended Cal State LA and UCLA.
While attending college, Romer started working in the paint lab at WP Fuller Company.
After graduation, he went to work for Dunn Edwards Paint.  Romer then worked for a distributor, Paul W Wood. In 1966, Romer went to work for Dorsett and Jackson. Romer, along with two partners, purchased D&J in 1973.
Romer has been very active with the LASCT for over 50 years, serving on numerous committees. Romer joined the LASCT Board in and was the LASCT President in 1982-83.  Throughout his entire career, Romer has been supportive of the LASCT, WCS, and the paint and coatings industry. Due to his contributions to the Society and the industry, Romer was presented the "Honorary Award," the highest honor bestowed on outstanding members of the Los Angeles Society.
Romer has four daughters, eight grandchildren, and seven great grandchildren.
Romer will retire from Dorsett and Jackson in January of 2016, after 60+ years in the paint and coatings industry.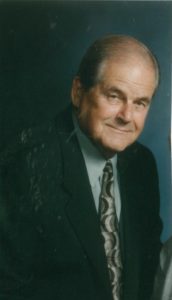 Tony Rumfola has been a member of the LASCT for over 50 years, following memberships in the Houston and Dallas Societies. He is now 88 years old and he still makes a meeting or two per year. He started TCR Industries in 1975, as a one-man operation, concentrating on serving the paint, coatings and plastics industries, and later expanded into the fine chemical side of personal care: Pharma, cosmetics, nutraceutical, and food industries.
TCR now employs 33 employees. Tony is a two-time Past President of the Southern California Paint and Coatings Association, where he served from 1980–1981, and 1986–1987. During his first term, he was also the Chair of the Biennial Symposium, where he set the record for the Cal Poly Scholarship fund, somewhere around a $32,000 contribution.
TCR Industries has participated in every event that LASCT has had in the last 40 years or more, as well as supporting the WCS. TCR Industries has provided many donations to the Cal Poly SLO program.
Tony and TCR Industries stay active with the Golden Gate Society, sponsoring the "Old Timers' Event," which they have for the past 25+ years.
Spending time with his wife Bonnie, their two daughters, Lili and Annie, doggies of course, and their human kids (too many to mention), nine in all, 21 grandchildren and 20 greatgrandchildren.
Tony regrets not being able to attend this meeting and accept the Samson-Adler award due to health treatment schedules. His son, Sam who is CEO of TCR will do this honor for him.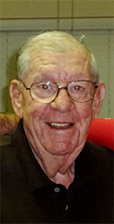 Jarry V. Moore
2013 Winner
Jarry comes from a small town just outside of Holton, Kansas. He attended Kansas State College in Manhattan, KS and was a member of the Kappa Sigma Fraternity. He relocated to Tucson, AZ in 1962.
In Tucson, Jarry began his coatings career at Ohm Research where they primarily made roof coatings. In 1966, he relocated to the Phoenix area and began working for Rinchem. In 1972, Jarry took a position for Ribelin – well, from what we know, he took ALL the positions at Ribelin – he ran the office, the sales department and the warehouse. He only had one office girl at that time and no delivery trucks so they used common carriers.
25 years, eight salesmen, three office girls and several warehousemen later, Jarry retired from Ribelin but not before becoming one of the Founding Father's of the AZ Society for Coatings Technology. Jarry was very instrumental in making sure that Arizona became an active society under FSCT. Jarry has been an inspiration, a teacher and a friend to all of the salesmen he took under his wing. He taught them a business philosophy that included how important it is to listen to the customer and that the customer always comes first.
The first Samson Adler award winner, Melinda Forbes, said, "I always considered Jarry – MR. ARIZONA! I had to compete against him in the 80's and 90's. I had the Rheox Line (now Elementis Specialties) of thickeners and Jarry represented R&H at Ribelin sales. He could single handily get every roof coater in the greater Phoenix and Tucson area to come to a Society Meeting if Rohm and Haas gave the talk! He truly helped his customers and Ribelin Sales should be eternally grateful to him for putting Ribelin on the map! He would help customers with their formulas and TRULY cared! Jarry was SO supportive of the Society and attended all the meetings."
Andy Perez said "Jarry was an excellent teacher and very patient. Besides helping me with my questions about "polarity CPVC," emulsion v. dispersion, dispersant v. surfactant, the most valuable lesson he taught me was to spend time in the "lab" so that I could relate directly to what my customers were doing, so I hooked up with a willing customer on weekends, and actually made coatings. Boy was Jarry right! When you can relate from actual experience you gain empathy for your customer as well as losing the label as just an "order taker," and by understanding what your customer is trying to accomplish, you can help him/her succeed. To Jarry, that was what it was all about!"
According to Chuck Ribelin, Jarry deserves this honor for without his dedication, training, educating and integrity towards everyone in the industry, Ribelin would not have the presence that it does today.
Since his official retirement in 1997, Jarry has enjoyed his other loves, wood working, golf and fishing.

John Buckinger
2012 Winner
John Buckinger was born 1933 in Portland, Oregon. John graduated in 1955 from Reed College in Portland, Oregon, with a B.A. in Physics. He spent one year at RCA in New Jersey on Dew Line Project. John then spent nine years at Boeing Seattle and Cape Canaveral (Bomarc Missile Project, preliminary design Saturn moon rocket booster and later TV displays for aircraft control panels).
While attending college, John worked as stock boy, then paint maker and lab assistant for Miller Paint. He returned to Miller Paint in 1965 as Factory Manager, then V.P. of Manufacturing, becoming President from 1988 until retirement in 2001.
Prior to retirement, John converted Miller Paint to a wholly employee-owned company by establishing an ESOP (Employee Stock-Ownership Program).
John has successfully helped raise three daughters, one step son and one step daughter. He and his wife, Donna, currently spend time between Vancouver, WA and Palm Springs, CA.
Additional Achievements:
In 1986, John was instrumental in developing new CGI tint system and formulating over 1,400 colors for Miller Paint.
Treasurer of Color Guild International 1998-2000.
Assisted in creation of industry group known initially as "ABLA" (Associated Businesses for Legislative Action) for Oregon and Washington, which was later absorbed by NPCA as "PNWPC" (Pacific Northwest Paint Council) acting as Chairperson 1996-1996. John worked with both the DEQ and EPA formulating regulation guidelines, which he felt was better than fighting after the rules were in place. He implemented one of the first in-house hazardous material training programs.
Assisted in development of government operated "Metro Recycling" for counties surrounding Portland area. John supervised the first pilot batch as he offered Miller Paint's factory for the project.
John and Miller Paint received "Spirit of Portland" award by the City of Portland for contributions of time and materials to Portland's charitable and city improvement programs, such as "Christmas in April", "REACH" and anti-graffiti efforts. John has been a long time contributor to local youth organizations, especially supplying paint when and where needed with no fanfare.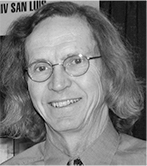 Dr. Dane Robert Jones
2011 Winner
Associate Dean & Professor
Department of Chemistry and Biochemistry
California Polytechnic State University
Dr. Dane Jones has been with California Polytechnic State University (Cal Poly), San Luis Obispo, CA since 1976. He oversaw the development of both undergraduate and graduate polymers and coatings programs for Cal Poly's chemistry department. Dr. Dane Jones has more than 30 years of experience in the polymers and coatings field.
Dr. Dane Jones directed several California Air Resources Board (CARB) and EPA funded VOC researches including:
VOC Analysis of Aerosol Coatings
Development of Solvent Database
Relationship of Hiding and VOC in Coatings
Development of an Improved VOC Analysis Method for Architectural Coatings
Dr. Dane Jones participated in the development of the national standard for recycled paint products. He also consults for global coatings and raw materials manufacturers.
Dr. Dane Jones received funding from the National Science Foundation (NSF) for using Raman spectroscopy to study corrosion of rebar in concrete. He also used Raman and infrared spectroscopy to study fading of pigments used in coatings due to environmental oxidants. Dr. Jones helped Hearst/San Simeon State Monument for the restoration of ancient Roman sarcophagus.
The Polymers and Coatings programs of Cal Poly of San Luis Obispo developed by Dr. Dane Jones have successfully cultivated many chemists for the industry. Dr. Dane Jones's outstanding dedication to his students has earned him the "Cal Poly Distinguished Teacher Award."
Dr. Jones' enthusiasm to the coatings industry and his spirit of innovation gained the highest respect from his colleagues, his students and his friends in the coatings industry. Dr. Dane Jones' contribution has made significant difference to the industry and will continue to inspire the next generation of chemists in our industry.
Dr. Dane Jones was the recipient of "2010 American Coatings Association Industry Excellence Award".
EDUCATION
Stanford University, Stanford, California, 1969-1974.  Ph.D. in Physical Chemistry
University of Utah, Salt Lake City, Utah, 1966-1969. B.A. in Chemistry (magna cum laude)
SELECTED PUBLICATIONS AND PRESENTATIONS
"VOC Analysis of Water-based Coatings by Gas Chromatography and Solid Phase Microextraction", with A. Censullo and M. Wills, Journal of Coatings Technology, June, 1997.
"Direct Method for Analyzing Volatile Organic Compounds in Coatings", with Max Wills, ASTM Standardization News, November, 2006.
"Comprehensive VOC Analysis Method for Architectural Coatings", with L. Brickweg, A. Guillermo and M. Wills, JCT Coatings Tech, January 2007.
"Development of a Performance and Environmental Certification System for Recycled Paint Products", with H. Sanborn, S. Cassell, B. Addelstone, M. Petruzzi, D. Darling and R. Fernando, JCT Coatings Tech, February 2007.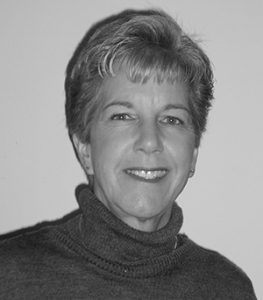 Melinda Forbes
2009 Winner
Employment Information:
I have worked in the Paint & Coatings Industry since 1981 (28 years).
I have spent my entire coatings career in sales & marketing.
JFShelton, Inc. ………………………………….. July, 2009 – present
Kronos Worldwide, Inc. / ……………………. Senior Account Manager, Western U.S.
Ribelin Sales, Inc.                                        (50/50 split arrangement)
Kronos Worldwide, Inc. ……………………… 2000-2009
Rheox / Elementis Specialties ………………. 1990-2000
Allo Colouring Company …………………… 1981-1990
Educational Background:
San Diego State University…………………… Bachelor of Arts Degree,
Social Science and a
California Elementary Teaching    Credential, 1974
Society and FSCT Accomplishments:
A.S.C.T. ……………………………………….. Education Chair, 1984-1985
A.S.C.T. ……………………………………….. President 1988-1989
(Broke gender barrier as first woman)
Western Coatings Symposium ……………… Co-Chair, 1989
Western Coatings Symposium………………. Entertainment Chair, 1993
A.S.C.T. ……………………………………….. Society Liaison Representative, Current
FSCT ………………………………………………. Society Support Chair
FSCT ………………………………………………. Board of Directors, 2001-2004
Cal Poly San Luis Obispo …………………… Polymers and Coatings
Industrial Advisory Council, Current
Honors and Awards:
Women In Coatings …………………………… Outstanding Leadership Award
A.S.C.T. ……………………………………….. Outstanding Achievement Award
Rocky Mountain Society…………………….. Honorary Member
1995 Rheox, Inc. ………………………………. Co-Sales Representative of the year