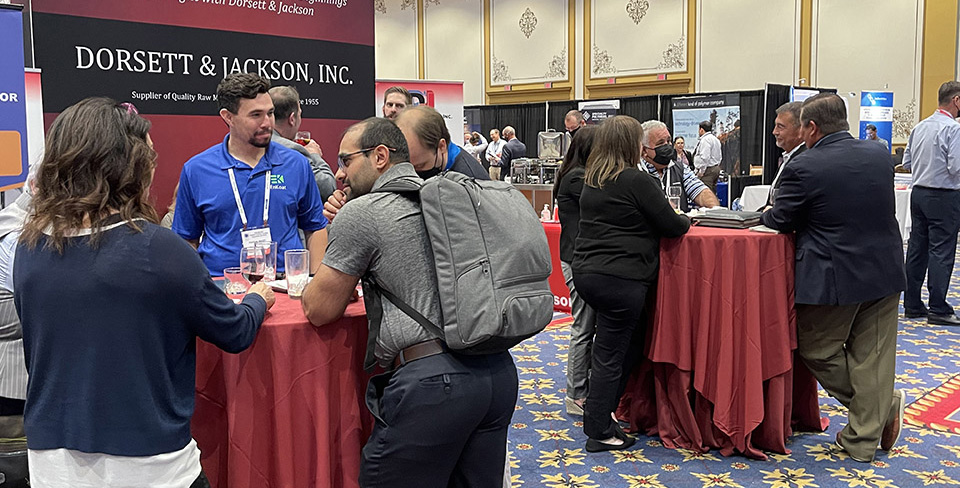 The 36th Biennial Western Coatings Symposium and Show
"The Wonder of Connecting In Living Color"
Largest Regional Show in North America
Overview
The WCS is a regional conference and trade show serving primarily, but not exclusively, Western USA and Canada. We aim to provide educational and networking opportunities for technical individuals involved in the development and manufacturing of coatings, their employers, and related venders in the Coatings Industry.
Our show includes a three-day technical program, a two-day tabletop exhibition, and opportunities for socializing and networking.
Learn More
Testimonials
Dr. Greg Williams, Section Manager, Applied Research
Behr Paint Company
---
"The WCS is a fantastic show with some of the best technical content in the industry. The organizers do an excellent job arranging a high caliber agenda that highlights new innovation in the field of coatings. There is no need to decide between technical presentations or the trade show, as the trade show is closed during the technical section, which is a great idea. This show is a must for anyone in the coatings industry as it provides a premier forum for education and networking."
Iryna Korolenko, Director of Procurement
Kelly-Moore Paints
---
"Attending the WCS is a must-have for me in my role as Director of Procurement for Kelly-Moore Paint! The event holds enormous opportunities for networking and business meetings in a relaxed atmosphere and based on an impeccably planned schedule."
Hamid Pourshirazi, Technical Director
Vista Paint Inc.
---
"Among the industry events and trade shows, WCS in Las Vegas is my favorite. WCS connects me to much larger world, and brings about innovations and the new technologies that one would find in much larger symposiums, and it does that in much more convenient and economical way. Our laboratory staff has always benefited immensely from participation in WCS."