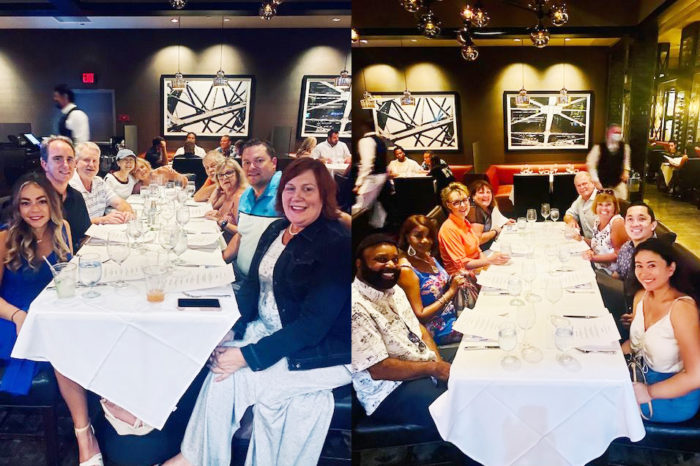 Western Coatings Societies Board of Directors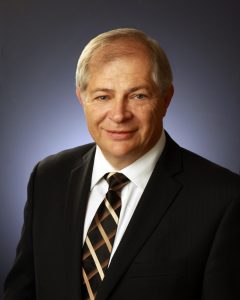 John Pitt
WCS Treasurer and Insurance
John has been active in the CASE market since 1972 when his career began in Toronto, Ontario, Canada marketing organic & inorganic pigments for Dominion Colour in Canada and the USA markets.
Marketed organic pigments/flushes/dispersions for Sun Chemical-Pigments Division in the Canadian Market.
Relocated to Southern California in 1996.
Transwestern Chemical 1996-2008 soliciting pigments, resins and specialty chemicals for CA/AZ markets.
Chemical Distributors Inc. 2008-2011 soliciting Chromaflo Dispersions as well as organic pigments.
Lintech International 2012-2017 as West Coast Sales Manager and Territory Rep for CA/AZ. Specialist in organic pigments to CASE, inks & plastic markets.
Enterprise Specialty Products 2017 to present marketing foam control products on the West Coast.
Residing in Corona, CA. John is an avid golfer and still enjoys playing competitive slow pitch softball. Being Canadian, played many years of ice hockey and officiated this sport at a high level for over 30 years.
John is married to his lovely wife Yara for 46 years and has 2 daughters and 5 grandchildren and enjoying the endless summer weather that the West Coast offers.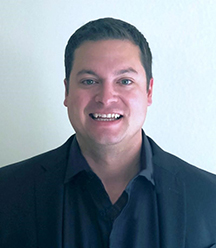 Eric Jenkins
WCS President, Sponsorships
Eric was born and raised in the Pacific Northwest (PNW) living throughout Washington and Oregon. After gaining a BS in Biology with emphasis in Chemistry from the University of Washington in 2006, he cut his teeth in specialty chemical distribution at ChemPoint, a Univar company located in Bellevue, WA. ChemPoint began as a .com e-commerce startup and flourished into the most profitable division of 'Van Waters & Rogers.' After 7 years of working his way thru the corporate ladder in sales and product management roles, Eric was bit by the travel bug and took a hiatus traveling around the world for life experience. After returning stateside, he gained his legs in outside sales via an opportunity with Brenntag Specialties, Inc. After earning his stripes in the PNW ACES/CASE industry, he joined Ravago Chemicals in 2018, a few years after they'd acquired Pacific Coast Chemicals as a consultative Sr. Account Manager.  After putting Ravago Chemicals on the map and their acquisition of a recycled JF Shelton from Canadian-based Lorama, his aim moved to consultation until landing at the newfound Brenntag culture whilst leading the WCS BOD.
Throughout his career in the CASE industry, he's been a part of the Pacific Northwest Society of Coating Technologies (PNWSCT) and has handled the Portland Chapter for the last 8 years. After being the light and leading everyone thru COVID times, he helped pull everyone thru and put on a memorable CoatingsFest in 2022 with ~200 folks.
Eric resides in the Portland, OR area and has a beautiful daughter who is a common topic of conversation. He enjoys old selling without you knowing about it, Chevy trucks, BBQ'ing, golfing, and hiking.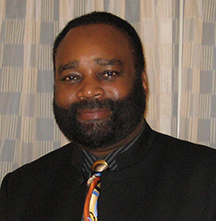 Jerome Jacobs
WCS Vice-President, Student Programs
Jerome Jacobs, serves as Vice President for the Western Coating Society (WCS) and current President of the Golden Gate Society Coating Technology. In both positions he helped to promote paint and coatings manufacturers, raw materials suppliers, distributors, educators, and students through technical presentations, technical documents, job assistance and scholarships for Northern California members. In his role as Vice President for WCS he focuses on recruitment and identification of students for the bi-annual WCS conference.  Jerome is the Founder and President of Fiber X Pro, a company that provides raw materials for the asphalt, construction, industrial, agriculture, paint and coating industries.
Jerome earned his BS degree in Biology from the University of California Santa Cruz and MBA from Golden Gate University San Francisco. His work experience includes technical and sales experience in cellulose fibers for filtration and industrial applications for paints, coatings, thickeners and carriers. He spent more than 20 years in the biopharmaceutical industry in the production of medicine, carbohydrate chemistry and filtration sales.
He enjoys sharing his experience with students who aspire to be disruptors in their field seeking innovative solutions to both current and future problems.  Free time when it can be found includes world travel, fine wines, golf and listening to live jazz.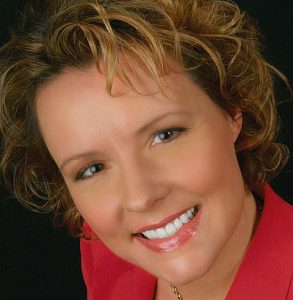 Babette Turk
Public/Member Relations
Babette Turk is the Chief Financial Officer and founder of Turk International, LLC, a chemical distribution company serving the coatings industry in Western United States and Canada. Prior to founding Turk International LLC, Babette worked for chemical distribution companies PT Hutchins and JF Shelton as well as multi- national corporations Time-Warner, British Telecom, Telecom Italia and AT&T. This is Babette's seventh term volunteering for the Western Coatings Symposium and her fourteenth year as volunteer Yearbook Chairperson for the Los Angeles Society for Paint and Coatings Technology.
Babette has a Bachelor of Arts Degree in International Finance from California State University, a Master's Degree in Business Administration from the University of Phoenix and a Coating's Formulation and Testing Certificate from California State Polytechnic University. Babette is married and has three children.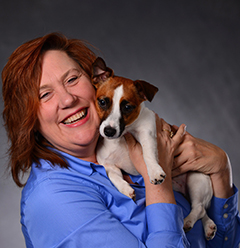 Betty-Ann Prior
WCS Director
Born in Winnipeg, Manitoba, Betty Ann spent most of her informative years in Ontario Canada and in beautiful Lahr Germany. A graduate of the University of Guelph, Ontario, Betty Ann received her first introduction to paint and coatings while interning at All Color Paint in Mississauga, Ontario, Canada.
With approximately 20+ years' experience now, she has worked for PPG in Automotive Coatings, Akzo Nobel in Wood Finishes and Specialty Polymer Inc. as the Senior Applications Chemist. Betty Ann is now with Ames Research Laboratories Inc. serving as the Director of Innovation and part of the management team of a Women Owned Business.
Betty Ann has served on the PNWSCT as the Secretary, Board Member and Scholarship Chair for six years. She is proud of the fact that Scholarship Committee has successfully given away up to $15,000.00 annually for three consecutive years in scholarships or fellowships to students and employees of the paint industry in the Pacific Northwest. This is Betty Ann's first year as a Board Member for the WCS but is looking forward to becoming a contributing member of this great group of people.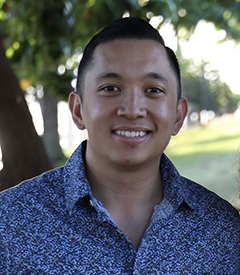 Alexander Hughes
WCS Secretary, AV/IT
Alex Hughes is the Technical Account Manager at Terra Firma based out of Los Angeles, CA. He was born and raised in San Bernardino, CA and graduated from UCLA with a BS in Biochemistry. Alex started his career with Dunn-Edwards Paints as a Chemist in Product Development where he helped formulate and bring to market the company's first urethane alkyd emulsion and industrial maintenance lines.
In 2016, he joined the Board of Directors for the Los Angeles Society for Coatings Technology, later became the 100th President, and received the society's Outstanding Service Award.
Alex left the lab in 2020 and took on a role as an Account Manager for J.F. Shelton, now Ravago, where he learned the ins and outs of raw material distribution for CASE, inks, and construction & building products.  In 2022, he finished his role on the LASCT board, joined the WCS Board of Directors to help continue the legacy, and joined Dowd & Guild, now Terra Firma.  In his spare time, he enjoys training and competing in tennis and triathlons.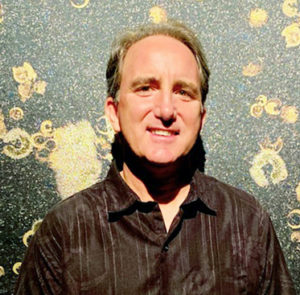 Kevin Egan
WCS Director, Technical Program Co-Chair
Kevin Egan is a Research Fellow at Behr Paint Company in Santa Ana, California.  Born and raised in "South Detroit", Kevin graduated from Wayne State University in 1986.  Later that same year, he began his career in the automotive coatings industry with BASF-Inmont in 1986.  During that time, Kevin learned the joys of working as a supplier to major automobile manufacturers and led new color development and product launch teams for Ford, Chrysler, Honda and Subaru.
After 20+ years in various technical positions at BASF, Kevin saw the light and moved to the promised land of Southern California to work for Behr Paint Company in 2009.  Kevin has continued work in color science at Behr, through his involvement in the Low VOC colorant introduction at The Home Depot and color formulation work for major architectural paint retailers.
During his career at Behr, Kevin is a Past President of the L.A.S.C.T. and served on the Board of Directors of the L.A.S.C.T. for six years.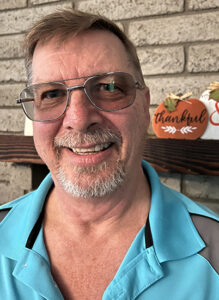 Steve Johnson
WCS Director, Technical Program Co-Chair
Steve Johnson was born and raised in the Boston area where he earned his BS in Chemistry at UMass Boston.
Steve has over 35 years of formulation, development, and process experience, in a variety of CASE applications.  He began his career as an R&D Chemist for BASF at their Bedford, Massachusetts plant where they manufactured a variety of magnetic media: A/V tapes, computer tapes, and floppy disks.  After several years at BASF, he relocated to Arizona where he worked in varied chemistries, (acrylic, polyester, epoxy, and polyurethane), for varied applications, (contact lenses, and laminates, including rigid and flex circuit boards).
Steve joined Pro-Tech Products in 2007 formulating and manufacturing roof coatings.  At the same time, Steve joined the Arizona Society for Coatings Technology, (ASCT).  Between 2010 and 2016, Steve was involved with the development of Pt/Pd slurries for the catalytic converter industry as well as formulating a variety of polyurethane foam products.
In 2016, Steve joined Volterra Architectural Products managing the production of synthetic stucco and plaster.  He also developed polyurethane foam as well as the coatings which, when applied to the molded foam parts, create the "faux wood" look.  Later that year, Steve was elected to the ASCT Board as Secretary.  In 2022, Steve was elected to fill the WCS Board position recently vacated by Ted Garrett.  Also in 2022, Steve was elected VP of ASCT.