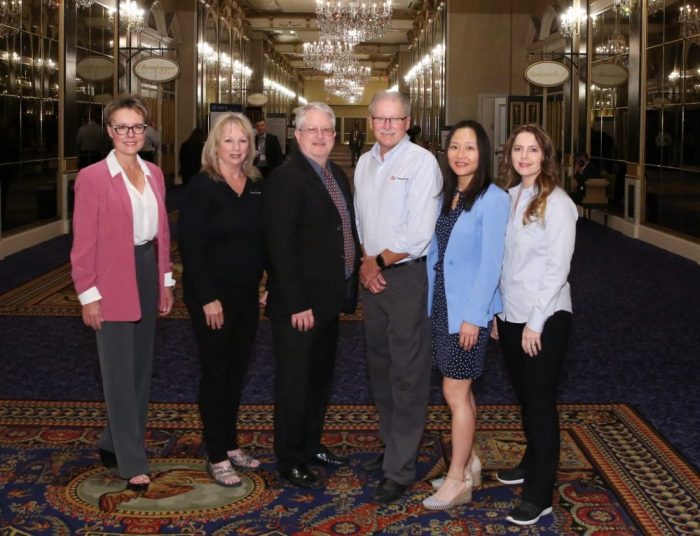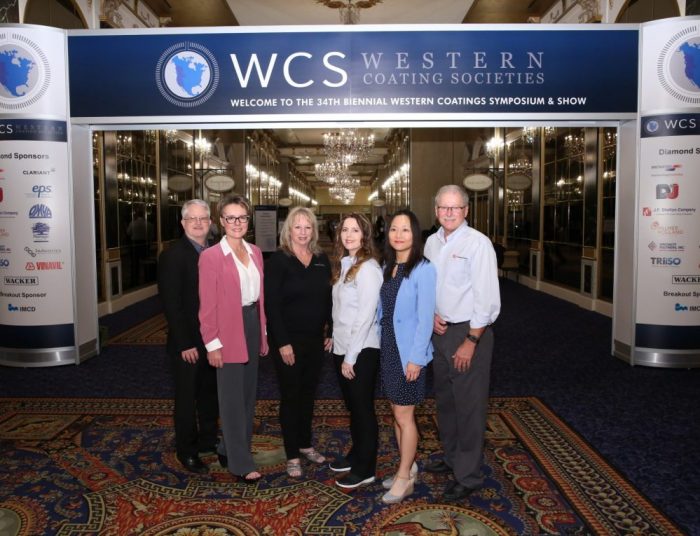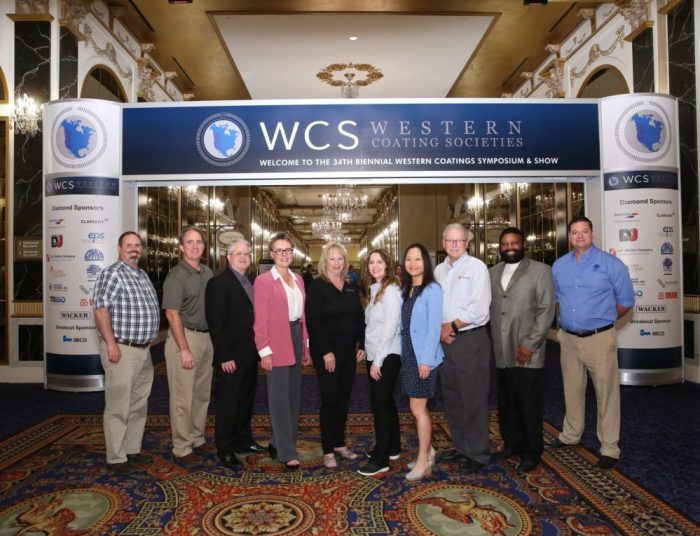 Western Coatings Societies Board of Directors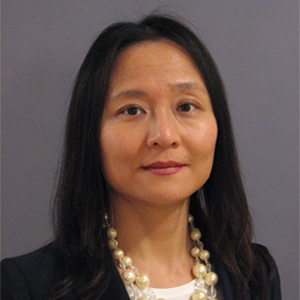 Eunice Leung
WCS President and Technical Program Co-chair
Eunice Leung is the North American Business Development Manager for DSM Coatings Resins, a global leader of high-performance specialty resins, awarded the chemical industry's number one leadership position 8 times in the Dow Jones Sustainability World Index in the last 15 years. Before being recruited by DSM, Eunice held various leadership roles in business and sales management for 11 years at BYK USA Inc., a division of ALTANA, and a global leader in specialty process additives. She held various management positions in different specialty chemical distribution companies including P.T. Hutchins (now Azelis), Brenntag Pacific, and Brenntag Specialties. She started her chemical career in Miller Paint's coatings R&D lab after graduating from California Polytechnic State University (Cal Poly), San Luis Obispo, CA.
Eunice has a Bachelor of Science in Chemistry for Polymers and Coatings from Cal Poly SLO, and she earned her Executive Master of Business Administration (EMBA), from University of Southern California (USC).
Eunice volunteers for several regional and national chemical organizations, including the Los Angeles Society for Coatings Technology (LASCT), where she is a Past-President, and current Technical Committee Chair and Employment Chair. She is also a board member for the Industry Advisory Council for Cal Poly San Luis Obispo's Polymers and Coatings Program, where she helps mentor the next generation of chemical industry leaders. Eunice started volunteering for the Western Coatings Symposium in 2005.
Eunice speaks fluent English, Cantonese, and Mandarin, and some Japanese and German. In her free time, Eunice is a competitive runner, delights in sampling amazing cuisines from around the world, and enjoys summiting some of the tallest mountains in North America with her husband and friends.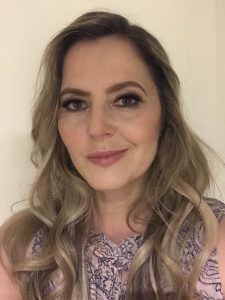 Bonnie MacKenzie
WCS Vice-President, Hotel Convention Services Liaison, Website, Mobile App
Bonnie was born and raised in Regina, Saskatchewan, Canada and received her Bachelor's degree in Chemistry from the University of Regina in 1994. She then moved to Vancouver where she spent the next 3 years in the Chemistry Master's program at the University of British Columbia.
In 1998 she joined Kryton International Inc, a manufacturer of concrete waterproofing products and coatings, and spent eight years as their Director of Research and Development. This role encompassed a range of activities including new product development, certification and approvals, production and QC, and strategic planning. In 2006, Bonnie switched gears and moved into a sales role by accepting an offer to become the Western Canadian Sales Manager for specialty chemical distributor JF Shelton Canada, where she continues to work to this day. The coatings industry has always been a major market segment for JF Shelton, and Bonnie enjoys the opportunity to continue using her technical background.
Throughout her twenty years in the coatings industry, Bonnie has been an active member of the FSCT /ACA and the PNWSCT. She has been involved for many years in the planning and execution of the PNWSCT's local symposiums, is a member of the PNWSCT board, and in 2013 volunteered for a position on the Western Coatings Show board. In July 2014 she was voted President of the WCS board for a two year term.
Bonnie is married and lives in beautiful Vancouver, BC. Her interests include scuba diving, cooking, and cycling.   Ask her about riding in the Whistler Gran Fondo and she can talk for hours.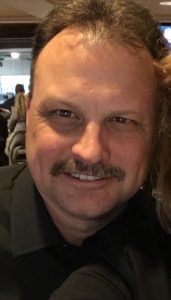 Phil Avery
WCS Secretary, Media, and Student Programs
Phil Avery was born and raised in the Syracuse, NY area. He earned a BS in Chemistry from the University of Dayton, Dayton, OH in 1991. He started his professional career in 1987 as a co-op chemist with Eurand America in Vandalia, OH developing new applications for microencapsulation technology ranging from time release and taste masked pharmaceuticals to scratch and sniff products to bath pearls. After graduation he took a position at Three Tec in Tokyo, Japan where he developed new methods for microencapsulating thermochromic pigments. After three years in Japan he returned to Syracuse to formulate inks and adhesives for textiles for Thermopatch. In 1996 he moved to the Bay Area of California to be the R&D manager for Davis Liquid Crystals in charge of research, development, production, and quality control of microencapsulated thermochromic pigments and liquid crystals. Applications included coatings, inks, and plastics among others. When Davis Liquid Crystals was sold he transitioned into chemical distribution sales working first for Seegott and then for TCR Industries where he has been employed for over 14 years covering mainly Northern California and Northern Nevada.
Phil is a member of the American Chemical Society and is also actively involved as a member of the Golden Gate Society for over 22 years, serving in every officer position and a handful of committee positions, and is a twice Past President of the GGSCT and is currently the Entertainment Chairman.
Phil has three boys and is also actively involved in the Boy Scouts of America.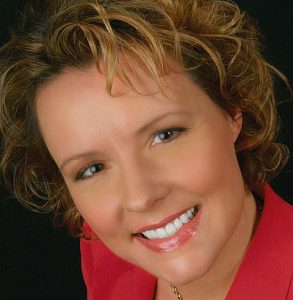 Babette Turk
Public/Member Relations
Babette Turk is the Chief Financial Officer and founder of Turk International, LLC, a chemical distribution company serving the coatings industry in Western United States and Canada. Prior to founding Turk International LLC, Babette worked for chemical distribution companies PT Hutchins and JF Shelton as well as multi- national corporations Time-Warner, British Telecom, Telecom Italia and AT&T. This is Babette's third term volunteering for the Western Coatings Symposium and her ninth year as volunteer Yearbook Chairperson for the Los Angeles Society for Paint and Coatings Technology.
Babette has a Bachelor of Arts Degree in International Finance from California State University, a Master's Degree in Business Administration from the University of Phoenix and a Coating's Formulation and Testing Certificate from California State Polytechnic University. Babette is married and has three children.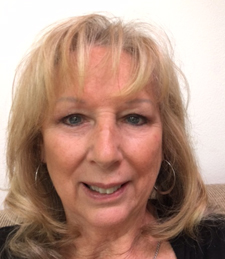 Beverly Spears
WCS Director
Beverly began her career in the Coatings Industry in 1986 as a Purchasing Manager for Preservative Paint Company in Seattle, WA. After 8 years of Purchasing she ventured into sales with Priestly Oil & Chemical (Now Tarr LLC) and opened the Washington Distribution Center & warehouse. Her sales career progressed into positions in Specialty Industrial Chemical Sales & distribution for various industries with emphasis on Paint & Coatings. She held sales positions in specialty chemical distribution with Synergistic Performance, Seegott Inc and eventually invested as a partner with The Cordano Chemical Company. In 2005 The Cordano Chemical Company sold to Dorsett & Jackson where she is now employed and manages a sales territory consisting of Washington, Oregon, British Columbia and Idaho.
Beverly is Past President of PNWSCT (1998-1999) and currently serves on the board as Society Liaison. She currently serves as the Society Liaison Committee Chair and has served on this board since it's inception in 2008. Beverly has been involved with FSCT/ACS at several capacities for the past 28 years.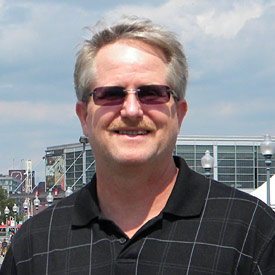 Larry Teachout
WCS Technical Program Co-Chair
Larry was born and raised in Flint, Michigan. Larry started in the coatings industry with Flint Ink in 1988 after having graduated with BS in Chemistry from the University of Michigan – Flint. In 1989 while at Flint Ink he developed the industries first zero VOC non hydrocarbon oil based printing ink system using soybean oils. Larry earned a Masters Degree in Polymers and Coatings from Eastern Michigan University in 1992. Over the years he has developed polysiloxane emulsions, aerospace and automotive polyurethane topcoats, epoxy primers, and colorant dispersions. He has worked for such companies as Pratt & Lambert and Deft Coatings. During this time Larry developed IR reflective and radar evasive coatings, fluorinated topcoats, and direct to metal coatings for Boeing, Lockheed, and Raytheon. In 2005 Larry was granted a patent for the development of a zero VOC direct to metal fluorinated topcoat with anti-corrosive properties based on Praseodymium Oxide to replace strontium chromate pretreatment of metals, as well as eliminating the need for primers. In 2005 he moved on to Behr Paints where is currently is working as Technical Director – Color. Larry earned a Master Degree in Business Administration from California State University – Fullerton in 2008. He is a past president of the Los Angeles Society or Coatings Technology, and has been a Board member and Co- Chairman of the Technical Committee for the Western Coatings Societies since 2003.
Besides enjoying his escape from Michigan to sunny Southern California, Larry enjoys golf, travel, softball, hiking, boxing, and ice hockey. Larry has been playing ice hockey for over 45 years as a goalie.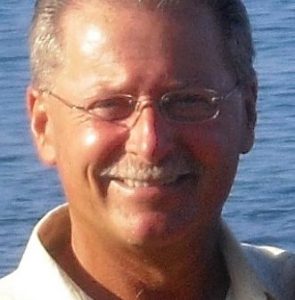 Ted Garrett was born and raised in the San Francisco Bay Area. He started his coatings career 32 years ago with DeSoto Inc. in their Aerospace Coatings R&D lab located in Berkeley, California. There he formulated 2K polyurethanes and epoxy coatings. He ultimately took over all Technical Service for the entire U.S. He then joined Dexter Midland as a chemist and eventually became Aerospace Lab Manager heading up their aerospace R & D lab in Hayward, California. Ted started his career in chemical sales with Harrison & Crossfield, which later became HARCROS Chemicals, and finally Synergistic Performance Corporation. It was during this time he was transferred to the Pacific Northwest to help increase sales in the region. A few years later he joined Pacific Coast Chemicals in the Northwest as a territory manager.
Ted has been in his current position with the specialty chemical distributor JF Shelton Company for 17 years handling sales in Washington, Utah and Arizona. Ted is a current member of ASCT, PNWSCT, past member of the the Golden Gate Society for Coatings Technology (GGSCT), and past Vice President of ASCT.
Ted has been married for 36 years to his wife Robyn. He has two children and three grandchildren.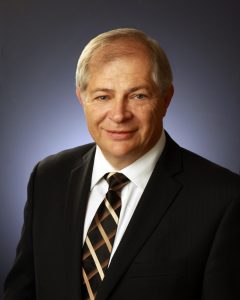 John Pitt
WCS Treasurer and Insurance
John has been active in the CASE market since 1972 when his career began in Toronto, Ontario, Canada marketing organic & inorganic pigments for Dominion Colour in Canada and the USA markets.
Marketed organic pigments/flushes/dispersions for Sun Chemical-Pigments Division in the Canadian Market.
Relocated to Southern California in 1996.
Transwestern Chemical 1996-2008 soliciting pigments, resins and specialty chemicals for CA/AZ markets.
Chemical Distributors Inc. 2008-2011 soliciting Chromaflo Dispersions as well as organic pigments.
Lintech International 2012-2017 as West Coast Sales Manager and Territory Rep for CA/AZ. Specialist in organic pigments to CASE, inks & plastic markets.
Enterprise Specialty Products 2017 to present marketing foam control products on the West Coast.
Residing in Corona, CA. John is an avid golfer and still enjoys playing competitive slow pitch softball. Being Canadian, played many years of ice hockey and officiated this sport at a high level for over 30 years.
John is married to his lovely wife Yara for 44 years and has 2 daughters and 4 grandchildren and enjoying the endless summer weather that the West Coast offers.