Leading Through Change: Insights from Industry Experts – A Leadership Panel on the Chemical and Coatings Landscape
Monday Oct. 16, 2023 @ 1:45pm in Champagne 3/4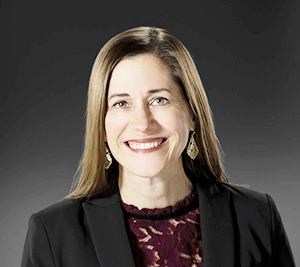 Denise N. Hartmann
Senior Vice President, Dispersions, Resins & Additives - Americas, BASF
Denise is responsible for the North & South American division of the Dispersions, Resins and Additives Business Unit and is based in Charlotte, North Carolina.
Denise and her husband, Ian Crancer enjoy most outdoor activities including hiking and boating and both love to travel. Together, they summited Mt. Kilimanjaro in 2018.  Denise also enjoys long distance running and is an avid volunteer with the Leukemia & Lymphoma Society, raising over $1M in the past 8 years.
Denise earned a bachelor's degree in chemical engineering from Michigan Technological University and an MBA, with emphasis in Finance and Marketing from the University of Michigan.
Professional Career
1998: Joined BASF as an Engineer in the Professional Development Program
2000: Utility Engineer at the BASF Wyandotte, MI site
2003: Process Engineer – conversion of Vitamin E to Amino Resin Plant, Wyandotte, MI
2005: Operations Engineer – Luwipal® Plant, Wyandotte, MI
2007: Financial Analyst – Polyurethane Systems, Wyandotte, MI
2008: Business Manager – Autofroth®, Polyurethane Systems, Wyandotte, MI
2010: Manager Strategic Marketing – Transportation and Furniture Polyurethane Systems, Waterloo, Belgium
2012: Business Director – Hygiene Products Americas, Charlotte, NC
2016 Vice President – Business Management, Resins & Additives, Southfield, MI
2019 Senior Vice President – Dispersions, Resins & Additives, Americas, Charlotte, NC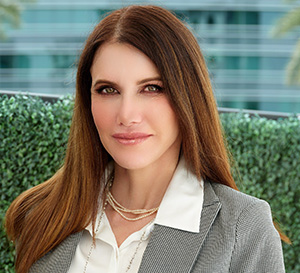 Eva M. O'Keefe
Vice President of Principal Development, Azelis Americas CASE
Eva M. O'Keefe has worked in the coatings industry for over 25 years. She currently works at Azelis Americas CASE as a Vice President of Principal Development, managing some of the top relationships for Azelis.
Before her current role, Eva was the Vice President of Sales, managing the West region. In addition, Eva was a Vice-President of Key Accounts and Product Manager at IMCD, where she broke the company's sales record in its 53-year history.
Eva graduated with a dual degree in Industrial and Systems Engineering from the University of Florida. She later earned her master's in business administration at Pepperdine University.
Eva was inducted into the Engineering honor societies Tau Beta Pi and Alpha Pi Mu, as well as the MBA' honor society, Beta Gamma Sigma. Eva is fluent in English and Spanish and proficient in Portuguese. Eva resides in San Clemente, California with her husband, Sean. Her two children, Jack and Sofia are away at college. She loves hiking, yoga, peloton, skiing, healthy eating, and traveling the world in her free time.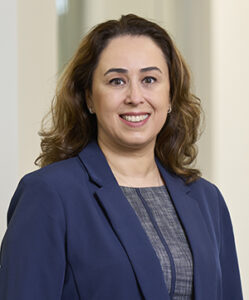 Muge Tamkan
Americas Vice President, IMCD Coatings & Construction
Müge Tamkan is the Americas Vice President, IMCD Coatings & Construction, which is part of IMCD Group, a leading distributor, formulator and solutions provider in specialty chemicals and ingredients. As Americas Vice President, Müge is a member of the IMCD Coatings & Construction global management team and the ambassador for the Americas region. In this role, she is accountable for driving global best practices for business development and supporting the Americas acquisition strategy. As a member of the IMCD US leadership team, Müge is also responsible for the strategic growth of its Coatings & Construction business across the U.S.
An experienced leader, Müge's 24-year tenure in specialty chemicals brings a wealth of expertise to the organization – from technical sales, product management to senior management roles in Türkiye and in the U.S. – she has consistently delivered results through collaboration and sales excellence. Müge has held several leadership positions at IMCD over the past 15 years and has built a reputation for fostering a culture of trust, transparency and open communication.
Müge holds a bachelor's degree in chemical engineering and an MBA.  For the past three years since moving to the U.S. from Türkiye, she has called the state of New Jersey home with her husband and two sons.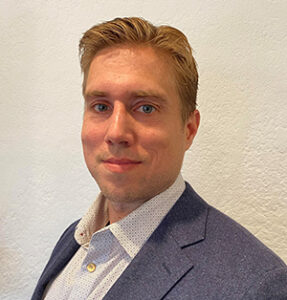 Dr. Allen Bulick
Technical Director of Product Development, Dunn-Edwards Corporation (A Nippon Paint Company)
Allen Bulick is the Technical Director of Product Development at Dunn Edwards Paints, responsible for new product development and product improvement for the architectural coatings market.  Dunn Edwards is an architectural coatings company based in the Southwest with a 95-year history of delivering market leading products to the professional painter.  Previously, Allen worked for Engineered Polymer Solutions as the Technical Manager for industrial and construction resins and began his career at Dow Chemical in their Core R&D group.  He has a background as a research scientist in small molecule and polymer synthesis and formulation science in a variety of fields including coatings, electronic materials, oil & gas, and personal care.  He received a PhD in Chemical Engineering from Texas A&M University with a focus on tissue engineering and is an author on 8 US patents.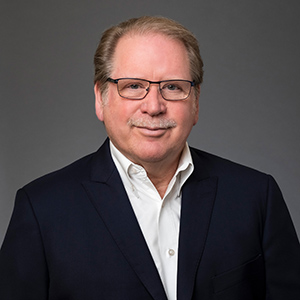 Gary LeRoux
President & CEO, Canadian Paint and Coatings Association
Gary graduated with distinction from St. Francis Xavier University in Nova Scotia, Canada, with a degree in political science and economics, followed by a post-graduate degree from Ottawa's Carleton University with an MPA in Administration.
After graduation from Carleton Gary joined the Canadian Federal Government for three years working in organizational design and financial policy gaining first-hand knowledge of how government truly works – or not – from the inside. He left and joined the number one government relations firm in Canada at the time as Senior Consultant for 10 years working for a broad range of national and multinational corporations and associations in areas that included: transportation, health and safety, oil and gas, telecommunications, environmental regulation, financial services, international trade and government procurement. During that time he also founded two other successful businesses and fully understands the complex public-private sector dynamic so critical in the highly regulated CASE industry. In 1992, with three partners, he founded a government relations firm, Industry Government Relations Group, where one of his clients was the Canadian Paint and Coatings Association whose Board later appointed him President and CEO in 2011 after a search by Ogders Berndtston.