Monday Oct. 18, 2021 @ 1:45pm in Champagne 3/4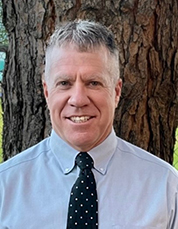 Chris Dugan
Vice President Strategic Global Purchasing and Trading/Nippon Paint Automotive Americas
Chris Dugan is the Vice President of Strategic Global Purchasing and Trading for Nippon Paint Automotive Americas. After graduating from New Mexico State University with a BA in Chemistry, Chris started his 25 year coatings career with Dunn-Edwards at their facility in Albuquerque, New Mexico. In 2001 he moved to Arizona as a Sales Service Chemist and eventually moved into operations with positions as a Director of Manufacturing and finally a role as the Director of Supply Chain. After Nippon completed the acquisition of Dunn-Edwards, Chris was promoted to his current role of Vice President at NPAA with broad responsibility for Supply Chain at the two automotive facilities in North America, coordinating their purchasing efforts with Dunn-Edwards where applicable. Along his professional journey, Chris completed his MBA from the WP Carey School of Business at ASU.
Chris currently lives in Gilbert, Arizona with his wife and two boys. When not applying band aids to a beleaguered supply chain, he enjoys spending time outdoors biking, hiking, or just generally soaking up sun.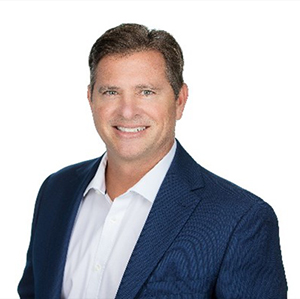 Tim R. Fetters
CEO, Dowd and Guild Inc
Tim Fetters is CEO of Dowd and Guild Inc, a specialty chemical distributor headquartered in California.  Tim was born and raised in Ohio and graduated from The Ohio State University with a Bachelor of Science Degree in Business Administration and attended Indiana University Kelley School of Business for their executive development program.
Tim has over 30 years of sales, marketing, operations, and business management experience in chemical and plastics distribution and manufacturing business.
Tim started his career with Ashland Inc, a fortune 50 company involved in oil and chemical manufacturing and distribution.  From there Tim was involved in a startup company in San Francisco that created a marketplace for the chemical and plastics industry in early 2000.
Tim is a past president and an active member of the Los Angeles Society of Coatings Technology. He lives in Ladera Ranch, California with his wife, Carissa, and their two children.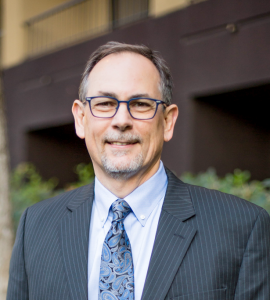 John Gilbert, PhD
Chief R&D Officer, Behr Process
John Gilbert was born and raised in the Cleveland, Ohio area.  He attended the College of Wooster in Wooster, Ohio, receiving BA degree in chemistry in 1980.  He continued his education at the University of North Carolina at Chapel Hill, receiving the Ph. D. degree in 1984.  After a one-year postdoctoral assignment at the University of Michigan, John joined BASF Corporation in Southfield, Michigan in 1985.  John spent 22 years in the automotive coatings area at BASF, working in various product development roles in electrodeposition coatings, primers, basecoats and clearcoats.  From 1990 to 1992, John was assigned to BASF's European automotive coatings group in Muenster, Germany.
In 2007, John joined Behr Process Corporation in Santa Ana, CA.  His current position is Chief Research and Development Officer.  Under John's direction, the Behr team released the Ultra, Marquee and Dynasty paint lines.  Other recent product releases from his group include several pro contractor paint lines, a stain-blocking ceiling paint, a deck restoration product, a roof coating line and an all-acrylic exterior stain line.
John and his wife Carol live in sunny Orange, California as happily displaced Midwesterners, enjoying occasional visits from their three sons, two daughters-in-law and five grandchildren.  In his infrequent spare time, John enjoys running, biking, nature observation and playing acoustic guitar and electric bass.
Debra Gill
Buckman Laboratories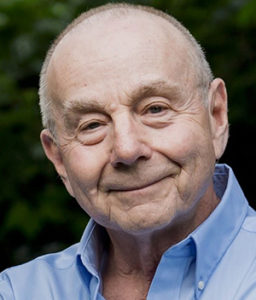 Sam Morell
President of samMorell.com
Sam Morell is a Chemical Engineering graduate of New York University and founder of S.P. Morell and Company, a specialty chemicals distributor servicing the Northeast region of the U.S.  After retiring from S.P. Morell and Company in 2014, he founded samMorell.com; a specialty chemicals consulting firm.  His work experience includes both technical, sales and marketing positions at Rohm and Haas, BASF and Air Products and Chemicals.
Mr. Morell has authored numerous articles on additives, pigments, and resins in a wide array of publications including PCI Magazine, Coatings World, The American Ink Maker, and Adhesives Age.  He has also presented technical papers, short courses and workshops at various regional, national and international symposiums including The American Coatings Show, The Waterborne Symposium, The European Coatings Show and Coatings Trends and Technologies.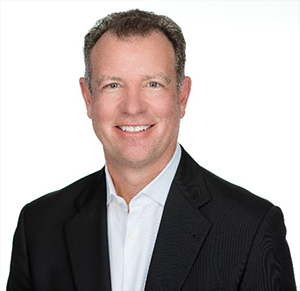 Patrick Kelly
President, Dowd and Guild Inc.
Patrick is President of Dowd and Guild Inc, a specialty chemical distributor, and works out of the San Ramon office in the San Francisco Bay Area.  Patrick has been in the in the chemical distribution business for 31 years.  Prior to joining Dowd and Guild in 2005, he was Director of Sales for Ashland Chemical where he had worked for 15 years in various roles of increasing responsibility.
Patrick is from Columbus, Ohio and graduated from Miami (OH) University.  In addition, he attended the Indiana University Kelley School of Business Executive Development program.  Patrick is a member of the American Coatings Association and active on various committees.
Patrick lives in Danville, CA with his wife, Lynda and their three kids.  His interests outside the office include travel, golfing, skiing, and spending time with his family.