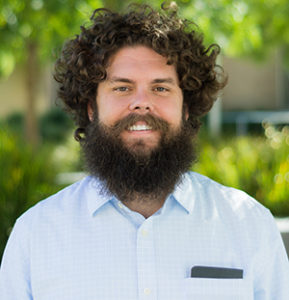 Dr. Erik Sapper
Assistant Professor in the Department of Chemistry & Biochemistry Cal Poly SLO
Monday Oct. 18 at 8:35 am in Champagne 3/4.
Formulating the Future: How Technology, Innovation, and Education Will Advance and Shape Our Field
The global COVID-19 pandemic forced many industries and workplaces to undergo massive changes to their standard practices of daily operation and production. Research and development sectors faced especially challenging disruption as many physical operations were streamlined or moved to online modalities. Educators around the world were faced with similar challenges. At the same time, customer demand for new, innovative, and cost-effective products continued to increase.
While statistical and mathematical tools like design of experiments (DOE), predictive modeling, and machine learning have been utilized in the past, these methods must become standard if modern R&D organizations wish to thrive in the modern era of virtual work, accelerated development timelines, reduced budgets, and expectation of constant innovation. Educators of tomorrow's scientific leaders must also integrate these approaches into their educational roadmaps for today's students.
This presentation will provide an exciting overview of the most important tools for advancing the state of the art in our field, including accelerated materials discovery using DOE and computational strategies, rapid and iterative R&D, and design thinking approaches that artfully combine scientific product development processes with marketing strategies and customer needs.
Biography:
Dr. Erik Sapper is an Assistant Professor in the Department of Chemistry & Biochemistry at California Polytechnic State University, San Luis Obispo, with a PhD in Coatings and Polymeric Materials from North Dakota State University. Erik's research focuses on the autonomous and computationally-driven discovery of new materials for coatings applications and polymeric materials. Erik's work has been published in the Journal of Coatings Technology and Research, Progress in Organic Coatings, Coatings, Applied Surface Science, Corrosion Science, and Materials & Design, in addition to multiple book chapters and international patents. His work on the modeling, performance prediction, and design of new coating materials and test methods has resulted in two Roon awards and one Gordon award from the American Coatings Association. Erik is passionate about creating industrial and entrepreneurial project opportunities for students. He encourages interdisciplinary entrepreneurship for students across the Cal Poly campus community by serving as a Faculty Fellow in Cal Poly's Center for Innovation and Entrepreneurship.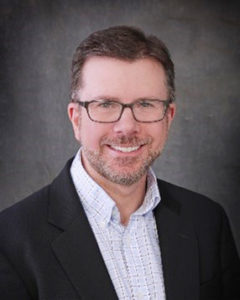 Christopher M. Miller, PhD
Senior Global Research Director, Coatings Resins at Arkema
Tuesday Oct. 19 at 8:40 am in Champagne 3/4.
THE FUTURE OF SUSTAINABILITY IN THE COATINGS INDUSTRY – What is it?  Where are we heading?  How do we participate?"
With the constant barrage of headlines about natural disasters caused by changing climate, the world's attention on sustainability has intensified in recent years. Our industry is no exception: for example, over a quarter of the planned sessions at the Western Coating Show this year specifically mention sustainability or have key themes commonly associated with sustainable product performance attributes. But how exactly is sustainability defined and how is success in this arena measured?  More importantly, what are the current problems that need solving and where are the opportunities for profitable growth and scientific progress?  This talk will address these questions by taking a step back and examining what sustainability means to our industry, the tools being developed to track progress, and the innovation challenges we face as we look to the future.
Biography:
Chris Miller is a highly accomplished R&D Leader with over 25 years of industry experience in polymeric materials designed to improve performance of various different types of high performance coatings, functional materials, and plastics applications.  In his current role he is responsible for the Global R&D organization of Arkema Coating Resins (ACR), a greater than $1Billion business unit of Arkema Group.  ACR manufactures polymer binders and additives for architectural coatings, industrial coatings, pressure sensitive adhesives, construction products, PVC plastics, engineering plastics and a variety of other applications.  Technology focus areas for ACR include novel synthetic latexes including post-emulsified materials, polyester powders, performance additives, and high performance solvent-borne acrylic technologies.
After graduating with a degree in Chemical Engineering from Drexel University, Chris went on to earn his PhD in Chemical Engineering from Lehigh University in 1994.  Following his PhD, Chris completed a post-doctoral assignment at The University of Sydney before starting his industrial career at Union Carbide Corporation.  Since that time, he has had the opportunity to be involved with a number of exciting projects and roles in R&D leadership, culminating in his current position.