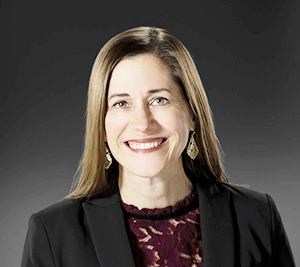 Denise N Hartmann
Senior Vice President Dispersions, Resins & Additives - Americas, BASF Corporation
Monday Oct. 16 at 8:35 am in Champagne 3/4.
Partnership and Trust in the Coatings Industry: A Look Forward with a View of the Past
Biography:
Denise is responsible for the North & South American division of the Dispersions, Resins and Additives Business Unit and is based in Charlotte, North Carolina.
Denise and her husband, Ian Crancer, enjoy most outdoor activities including hiking and boating and both love to travel. Together, they summited Mt. Kilimanjaro in 2018. Denise also enjoys long distance running and is an avid volunteer with the Leukemia & Lymphoma Society, raising over $1M in the past 8 years.
Denise earned a bachelor's degree in chemical engineering from Michigan Technological University and an MBA, with emphasis in Finance and Marketing from the University of Michigan.
Professional Career:
1998: Joined BASF as an Engineer in the Professional Development Program
2000: Utility Engineer at the BASF Wyandotte, MI site
2003: Process Engineer – conversion of Vitamin E to Amino Resin Plant, Wyandotte, MI
2005: Operations Engineer – Luwipal® Plant, Wyandotte, MI
2007: Financial Analyst – Polyurethane Systems, Wyandotte, MI
2008: Business Manager – Autofroth®, Polyurethane Systems, Wyandotte, MI
2010: Manager Strategic Marketing – Transportation and Furniture Polyurethane Systems, Waterloo, Belgium
2012: Business Director – Hygiene Products Americas, Charlotte, NC
2016 Vice President – Business Management, Resins & Additives, Southfield, MI
2019 Senior Vice President – Dispersions, Resins & Additives, Americas, Charlotte, NC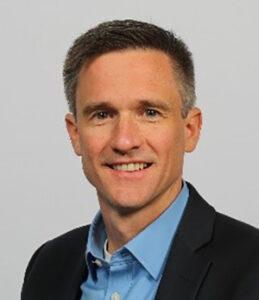 Stuart Hayes
VP Regional Development, Evonik Corporation
Tuesday Oct. 17 at 8:40 am in Champagne 3/4.
Sustainability – Leading Beyond Chemistry
Leading beyond chemistry is at the heart of our aspiration to make life better—both now and for future generations. The planet is impacted by our choices and consumers are taking notice. Sustainability is becoming a consumer mandate. Companies will need to partner together to increase the availability of green energies, transforming existing production chains into circular processes and renewable feedstocks, while working to future-proof the products and solutions we provide
Biography:
Stuart Hayes is an experienced leader, with a long career in the chemical industry. With a Bachelor's degree in Chemical Engineering and a Master's in Business Administration, he has been able to lead various business areas in the chemical field.
Starting his career with BASF, Stuart served in many manufacturing and engineering roles over a ten-year span, ultimately responsible for a chemical operation with the company. Upon starting with Evonik, Stuart embarked on traditional sales and marketing roles before moving to Germany.  While at the Evonik headquarters, he served in a global communications capacity, then as lead for an R&D project within the group. Returning to the US, Stuart began various leadership roles within Evonik responsible for regional businesses, first in the Polyurethane industry and then in the HI&I cleaning markets.  Building on that experience, he led Evonik's global interests for surfactants in both the Oil & Gas and Mining Industries.
In June 2022, Stuart began his current role with a focus on Sustainability at Evonik for the North American region. This manufacturing and business background gives Stuart a broad perspective into how sustainability should be perceived as a business driver for chemical companies, a way for each of us to lead beyond chemistry.